Nature Knows provides Ready-to-Eat, Fresh Fruits & Veggies. All natural, with no preservatives, nut free, & gluten free. Finally, a solution for all ages, to eat well on the go, anytime you need, anywhere you go!
In our convenient individual portion size, they are uniquely designed in compostable boxes. Yes, the whole box goes in the green bin! Good for us & our planet. There is no waste with our fully washed, dry and sterilization process, Nature Knows produce stays fresh in your fridge for up to 2 weeks.  Ask us about our Foodservice, Grocery & Community programs.
Happy Healthy Snacking Everyone!
OUR PRODUCTS
A FULL serving of fruit or vegetable
Healthy and nutritious
Single serve convenience
Freshness up to 2 weeks
Washed and ready to eat
No Preservatives
All natural, non GMO
Gluten Free
Nut Free
Compostable Packaging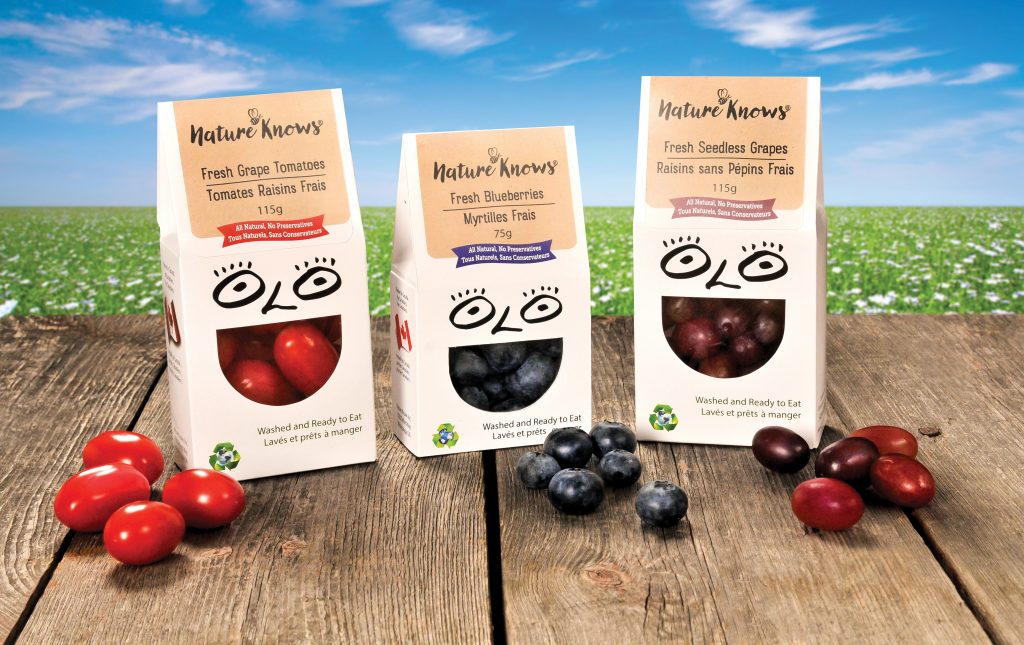 Nature Knows offers their products in convenient Family Farm Bags or Family Club Boxes.
An array of hearty fruits and vegetables are available in our unique compostable packaging.

Asparagus
Beans – Wax
Beans – Green
Carrots – Peeled
Celery – 7.5″ cut
Mini-Cucumbers
Mini-Potatoes
Mushrooms
Onions – Peeled
Mini-Sweet Peppers
Cocktail Tomatoes
Apples
Kiwi
Nectarines
Peaches – Local
Pears – Bartlett – Local
Plums – Italian – Local
If you obsessed with your instant pot like an @AMindfulMom then try her instant pot hummus recipe. Healthy and delicious to dip NK veggies! http://ow.ly/oaqg30jDB5K
This easy recipe for pressure cooker hummus is going to BLOW your mind! You won't believe how easy restaurant quality hummus is to make at home.
Life is busy it is important to have healthy snacking on the go! Healthy snacking can be easy with Nature Knows!
This delicious grape crisp with sweet black grapes and berries can be prepared family-style, or baked in individual ramekins for a more elegant presentation.
http://ow.ly/HIxZ30jDB5t